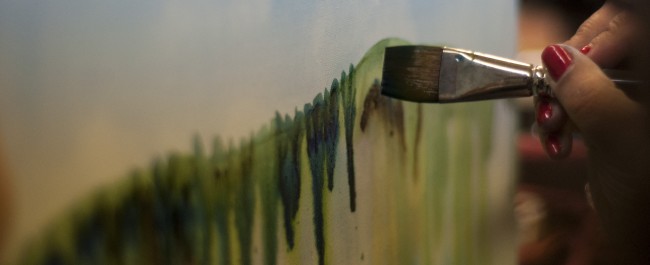 Who Is Your "Da Vinci"?
It's the time of year when leaves change to vibrant hues of orange, red and yellow, pumpkin spice everything invades the collective consciousness and ghastly ghouls appear behind every corner. As the end of October ushers in the annual celebration of all things spooky, it is wise to consider something truly frightening; the one word that can cause anyone in call center operations to recoil in fear: forecasting.
Determining exactly how many employees are needed to address a projected call volume at some future point may feel like a challenge worthy of Greek lore. At the same time, this Herculean task is compounded by the realization that the best application of Erlang C could still widely miss the mark of actual call distribution. Unfortunately, many call centers look to apply a strictly mathematical approach to determining forecast call volume and staffing needs. The reality of forecasting is that this discipline is as much art as it is science.
While blending a mastery of scientific precision with an artistic lens may seem like an impossible marriage of skills to find in one person, Leonardo Da Vinci was every bit this blend. Da Vinci, the Renaissance artist credited with such works as the "Mona Lisa", is the same man credited with inventing the parachute, helicopter and tank. While it is fair to say that individuals like Da Vinci are rare in this world, it is also fair to say that effective forecasting requires an equally rare skill set.
In order to effectively blend the raw analytics provided by thoroughly crunched numbers and the outside-the-box perspective of an artist, call centers must have a Da Vinci. Employing an individual that can bend perspective and not be bound by the rigidity of hard data, while keeping artistic expression in check, is a lofty goal. Regardless of the difficulty presented in finding such an employee, success is most assuredly not a pyrrhic victory. Ultimately, as an organization, you need to be asking, "Who is our Da Vinci?"
Jon is passionate about training and developing others. With a master's degree in education and background in telecommunications, sales and customer service Jon is able to provide effective training initiatives to develop expert customer service representatives and sales leaders. Overall Jon's leadership role provides a seamless identification of our client's goals and dynamic service solutions, so that our agents are able to provide the highest quality of customer experience for our partners.