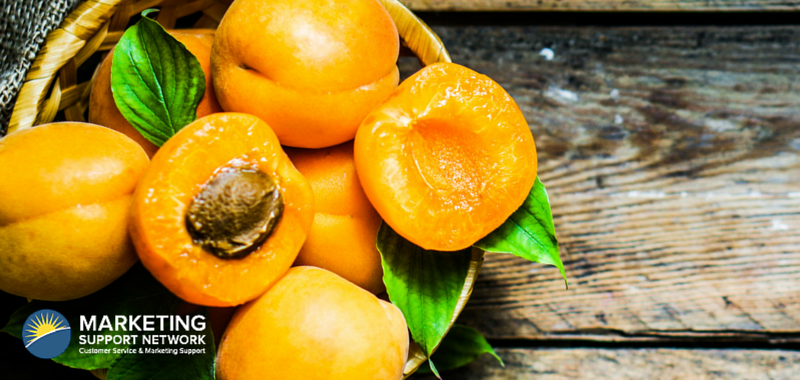 What Peach Taught Me About the Demand for Originality
When Peach came out a few weeks ago, our whole digital team became obsessed pretty quickly. For a few days we all loved the "send cake" option, posted the perfect GIF, and waved at each other from a few desks away. We were on the Peach bandwagon!
For those who missed the eight-day craze, Peach is a social media app that took the iOS world by storm for a few days. It gives you a way to connect with friends, post photos and updates like all the other platforms, but it also has hidden keywords built in to let you search GIF libraries, draw an update right on your screen, find out what song you're listening to, and provides a lot of fun ways to say hello to people. It is extremely simple to use and gained a lot of attention very quickly.
While thinking about the quick rise and fall of this fun platform, I wondered what it was about Peach that hooked me so fast. I quickly realized that it was the originality of the posts. Everything my Peach friends posted was an actual snapshot of their day or an original thought. It was personal. It wasn't the same Buzzfeed quiz, "Be Like Bill" meme, or latest political outrage that dozens of people were posting on other platforms.
As someone who designs social media strategies for companies, I want people to share the content we put out, but Peach gave me a great reminder for why we help our clients do social media in the first place. It's about the personal connection! We don't go out with the intent of creating the next viral meme (although we don't complain when that happens!). We strive to provide content that people connect to and a way to make companies and organizations seem more human.
If Peach had an account for itself, I would send it cake as a thank you! It helped me to remember what social media is all about and why we need to keep connection as the focus of our content strategies for our clients.

As Director of Strategy and Development, Meghan helps our clients design solutions to connect, engage, and respond to their constituents across all communication platforms. Her background in marketing and public relations, combined with her creative ideas, help our clients build relationships that grow their brand. Meghan also manages our strategic partnerships to ensure our clients always have the best technology and services available to them.