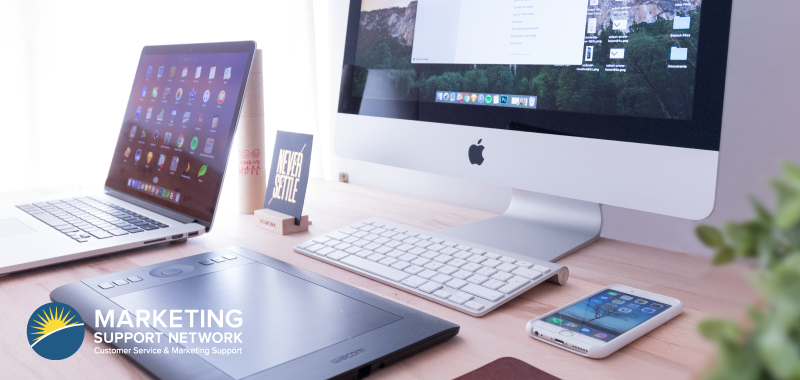 The Benefits of Multi-Channel Marketing
Your customers are utilizing many different ways to connect with brands and each other these days. Whether that is social media, email, or their phones, there are a multitude of ways to reach your customers. From educating them on products and services, thanking them for their support, or following up on an event or sales call, companies need to ensure they are reaching them on all of these different mediums. Here's why multi-channel marketing is important and why you should be taking full advantage of it.
Reach your customers where they are. By using different mediums to get your message across, your customers are bound to receive it. Gain this exposure by using the tools that they are already using. From all of the various social platforms like Twitter and Facebook to good old direct mail, emails, and phone calls, there are plenty of ways to get your marketing message to the right people; you just have to utilize them.
Targeted Messages. Not everyone uses the same exact channels. To reach the demographic, you need to pick and choose the right channel and the right time for that group. Multi-channel marketing lets you do just that and helps you to keep up with those users who are on-the-go or only choose to be on certain channels.
Engagement. Engagement. Engagement. Utilizing a multi-channel campaign increases your customer engagement. Responses create those conversions and conversations needed to drive sales. This gives the opportunity to talk and engage with customers more frequently and in an interactive and innovative way. By creating the correct messaging, you are enabling your customers to speak up, ask questions, collaborate, and provide feedback instantaneously.
Results. Think about it; the more channels and touch-points used equals more data. A multi-channel marketing campaign will increase your sales and ROI since it presents more opportunities to connect with those targeted customers at the various stages of the buying process. You can receive plenty of results and data analytics on your customers on each channel used. Many channels, such as social media sites, also have their own measurement systems to make it easier to collect this data.
Customer Satisfaction. Being on plenty of channels and platforms gives you the ability to meet the customer where they are, and where they would prefer to be met. Customers feel in control and enjoy the options to choose how they will respond to your marketing endeavors. Multi-channel marketing strategies keep customers happy by giving them the option of when and where to spend their time or money.
Multi-channel marketing is key to reaching the right customers at the right time. Gone are the days where we can use just one platform to get our messages across. Marketing Support Network is your one-stop-shop for all things multi-channel, whether it is marketing, customer or technical support. Let us assist you with a blended approach across multiple channels to create a seamless experience for your company and your customers to drive sales, deliver results, and ensure customer satisfaction.

Taylor's education in Public Relations and experience in marketing for non-profit organizations has brought her to MSN's doorstep. With a passion for telling a story through print and digital media efforts and social media, she brings her talents, passions, and creativity together to assist in lead generation campaigns for a wide variety of industries. She is excited to work with the MSN team to support the implementation of our mission.

Latest posts by Taylor Brenner (see all)