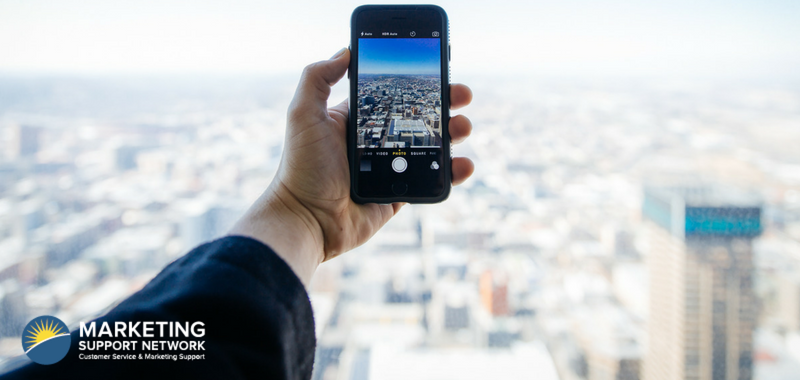 Social Media Tips for Travel Agents
Social media can seem daunting, but as a travel agency, you already have a leg up! You're in the business of helping people escape to beautiful destinations and go on exciting adventures. You already have what social media users want to see— why not use it to your advantage?
The first step in any social media plan is to define your brand's audience and determine the best places to post. You can read more on our blog about that here.
Once those foundations are established, it's time to think about your content. With dedication and the tips below, you'll be able to take your online presence to the next level.
Images and Video
Studies have shown that, across all platforms, visual content receives the highest engagement. Create Facebook albums of the great trips you offer and upload the best pictures to Instagram or Pinterest. Caption these photos with colorful descriptions of what trip or package they are a part of.
User-Generated Content
Another form of content you can utilize is user-generated content. This is content that you re-post on your social platforms from your customers' personal account. This can be anything from photos of your customers on their vacations to testimonials or reviews of trips. Create custom hashtags and encourage your travelers to tag them and your profile in their posts so you'll be aware when they upload worthy content. You can emphasize this encouragement by creating competitions and awarding prizes to whoever takes and tags the best photo on their trip! User-generated content is a fantastic way to engage and excite your followers whilst generating more content for you. As these and other photos are uploaded, consider tagging the tourism bureau of the destination. They love user-generated content, too!
Hashtags
Hashtags don't just apply to personal promotions. There are many hashtags that travelers use to have further reach per post. Consider hashtags like #Wanderlust and #TravelTuesday as you post content. The more you research and engage with specific hashtags, the further your posts will reach!
Tips & Insider Knowledge
As an established thought-leader, you must make the effort to remain relevant and helpful. It is your responsibility to stay up-to-date on anything that would affect travel. Offer help to your followers for busy holiday travel times, updates in national and international travel restrictions or laws, or general tips to make traveling more stress-free!
In general, your content should be as personable as possible. Followers respond best to brands that have a personality over ones pushing their product. You're in the business of creating memorable experiences for your customers—let that carry into your social plan.
Brenna comes to Marketing Support Network after years of interest in content creation, graphic design and writing. With the rise of digital media, Brenna found that social media is the perfect combination of those things. She is passionate about researching and finding the best type of content for the best platform, and loves being the one that puts it out for the world to see. With a mind that's constantly coming up with new ideas, Brenna loves being in a field that is constantly evolving, and is excited to constantly evolve along with it.
Latest posts by Brenna Smit (see all)