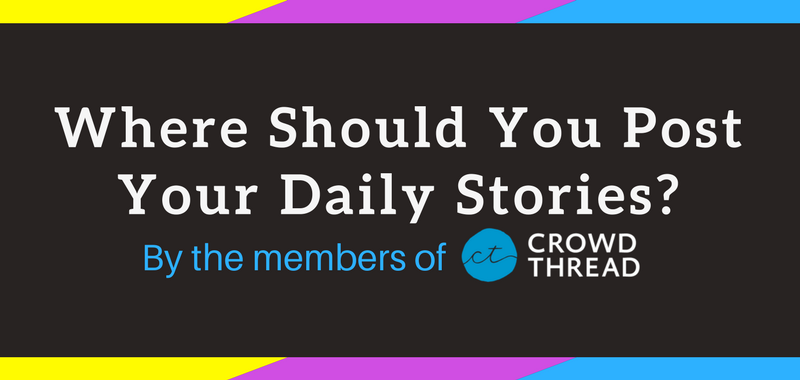 Social Media Stories [Infographic]
Love them? Hate them? Either way, they're here to stay. Stories started on Snapchat and are now the latest feature Facebook has on it's app. If you don't know what a social media story is, the best way to find out is to go to either Snapchat, Instagram, or Facebook to see one for yourself. On all three platforms they are images or videos uploaded within a 24-hour timeframe to show a story of someone's day. They have also been used by companies and organizations to advertise products and showcase events. Stories start with an image or video that plays for up to ten seconds and then switches to the next image or video in the story. Each platform has it's own way of letting story-makers customize the text or appearance of their images/videos. Now, you may be wondering, what's all the fuss about? Why do people care so much about these stories? Well, we created an infographic to walk you through the positives and negatives surrounding stories on different platforms:
Crowd Thread is Marketing Support Network's integrated solution for social media marketing and management provides the perfect balance of customer service and marketing on your social channels. For success in your social presence, we leverage our values, people, service and innovation for your brand movement. Our expertise in social communication engagement to grow your crowd results in improved productivity, sales, data and customer happiness.
Latest posts by Crowd Thread (see all)