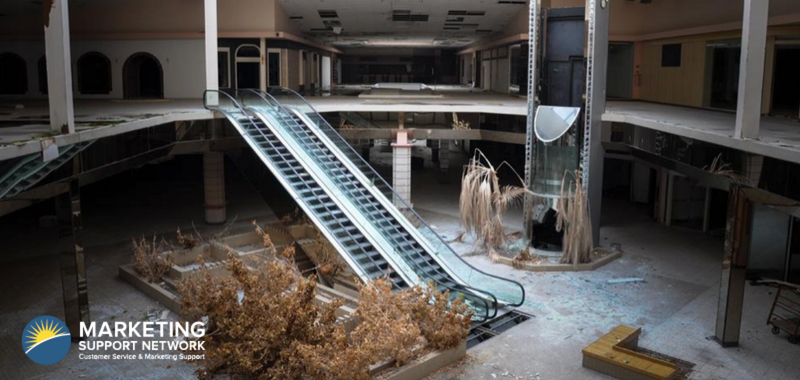 Retail Evolution
"Retail is dead"; an article with this title ran in Forbes on May 16, 2017. The article went on to highlight a veritable who's who of retail giants closing doors across the US. While the growth and dominance of a traditional brick and mortar shopping experience seem to be waning, there is one retail channel experiencing substantial growth: e-commerce. According to the National Retail Federation online retail is expected to grow 8-12% this year. Compared to a projected growth rate of 3.7%, for traditional retail, the difference is clear. Consumers are voting with their pocketbooks and e-commerce, a business channel poised for $436 billion in sales this year, is clearly a winner.
All of the development in e-commerce highlights another maxim of life: with growth, come growing pains. One area experiencing growing pains is e-commerce customer service. Traditional methodologies and approaches do not meet the needs and expectations of the rapidly evolving online shopper. Given the quickly changing environment, it is reasonable to ask, how do you handle customer service in e-commerce? Here are several ways to deliver exceptional customer care in a digital marketplace.
Meet the Customer Where They Are
Your customer has found your website, researched their purchase and completed a transaction on their own. However, now that they have a question, they need to contact the company for a resolution. 90% of customers will go to a company's website before calling or emailing for support. Since the purchase was self-serve, it is vital to create a customer service portal that is self-serve as well. By clearly and easily providing answers to common questions consumers are able to address concerns on their time table. Furthermore, by allowing common questions to be addressed proactively, operational expenses for other support channels are lowered, while simultaneously freeing up support personnel for more challenging concerns.
Embrace Multichannel Support
The manner in which your customers choose to communicate with your organization is as varied and diverse as your customer base itself. For example, 88% of customers are less likely to buy from companies who leave social media complaints unanswered. Additionally, 77% of customers state their attitudes about a retailer are positively influenced by the presence and use of online chat. The conclusion is simple: success is determined in large part by the presence of multiple platforms of communication. Do not limit your growth or reach by being restrained in the confines of a single customer service platform. Invest in phone, email, chat and social media support, in order to fully cover the needs and expectations of your customer base.
Speed Thrills
Inigo Montoya, in "The Princess Bride" said it best, "I hate waiting." While the digitization of information has created many wonderful things, it has also increased the population of a challenging demographic: highly impatient consumers. Regardless of the channel used to provide support, the speed with which a concern is addressed directly correlates to consumer satisfaction. 84% of customers report that they are either "likely" or "very likely" to do business with a company if they respond via phone in less than a minute. Only 53% of customers report that they are "likely" to do business with a company when the wait is greater than a minute. The grace period extends through social media and e-mail, but not a great deal. 77% of customers will not wait more than six hours for an email response and 85% of Facebook users expect a response within the same time frame. Meeting and exceeding each of these expectations is the epitome of "low hanging fruit."
Create a "Wow" Experience
By effectively embracing technology to meet the customer where they are, quickly and efficiently, it is possible to exceed expectations. Couple this with soft skills and customers will be thrilled with their experience, furthering the growth of your e-commerce business.
Jon is passionate about training and developing others. With a master's degree in education and background in telecommunications, sales and customer service Jon is able to provide effective training initiatives to develop expert customer service representatives and sales leaders. Overall Jon's leadership role provides a seamless identification of our client's goals and dynamic service solutions, so that our agents are able to provide the highest quality of customer experience for our partners.