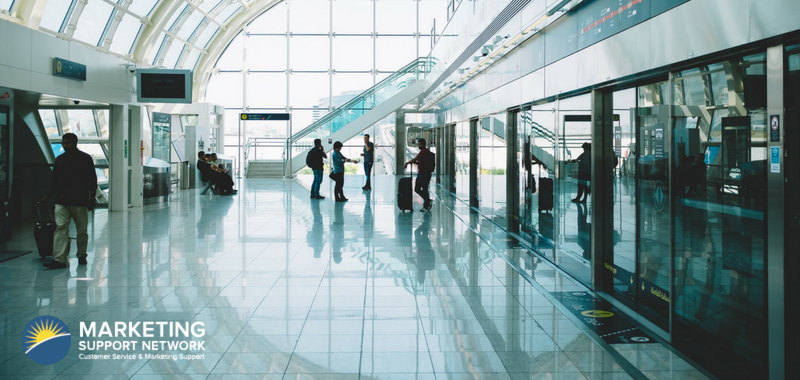 No Second Chance to Make a First Impression!
Nowadays, companies work hard on targeted marketing campaigns, social media communications and broadcasted radio and TV shows. A tremendous amount of effort goes into reaching out to these prospects on a regular basis to offer useful information that encourages them to come back for "more." However, making the most of every interaction can be tricky. It is important to make a lasting first impression… not a "last" impression!
Specifically, how does an offer for "more" information get handled? What happens to the excited client or prospect when they call an 800 number and receive a voicemail? Or when they are put on hold for an extended amount of time? What if the individual answering their phone call doesn't have the information needed and they have to take a message to call back at a later time? The prospect's interest in "more" just became "no longer need more."
Take advantage of the interest and excitement of the potential client the moment they respond for "more" information. An in-house receptionist or a "glorified answering service" isn't going to fulfill the needs of the prospect if someone has to call them back or put them on hold. A seasoned customer service team is needed to fulfill this role.
But all customer service teams are not created equal! Choose a customer service team wisely. One that provides a seamless full-service customer contact center where the prospect's needs are met "in the moment," and they are offered quick and efficient response management to create a first impression that will retain them for current, as well as future, sales opportunities. Scheduled appointments will increase dramatically if an experienced customer service team takes advantage of the "in the moment" response.
Make the most of each and every interaction that is received. Take advantage of the fact that a client or potential client is taking the time to reach out and make that contact. Give them the courtesy of speaking to a trained, informed individual who can turn their first impression into a lasting impression!
Colleen is excited to support the development and implementation of the marketing mission at MSN. She brings a creative and entrepreneurial spirit to the creative process. Her previous experiences focused on account management, direct mail, specialty advertising campaigns, and executing public relations activities. Our clients will benefit from her skill set in business-to-business marketing, business-to-consumer marketing, and campaign development. She is looking forward to having a positive impact on our future marketing initiatives.
Latest posts by Colleen Tatano (see all)