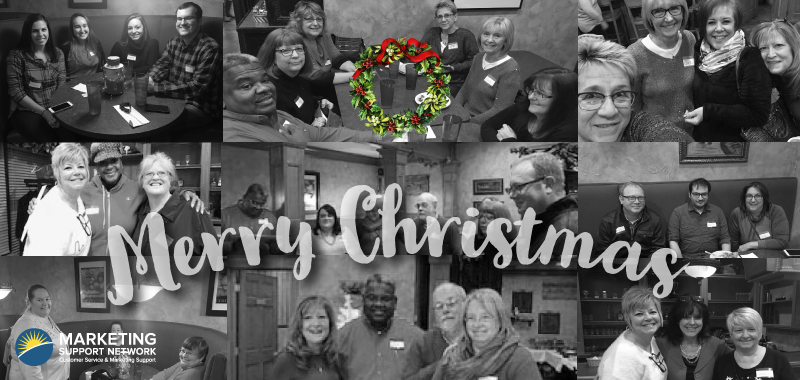 Merry Christmas!
Marketing Support Network celebrated the holiday season this year with a Christmas Party and Luncheon to say thanks for all of the dedication and hard work that our team does to support the mission of MSN. 2017 has been an amazing year, our 35th year in business! Thank you to everybody who has been a part of making it special, we could not have done it without you!
Merry Christmas and Happy New Year from all of us at MSN!

Taylor's education in Public Relations and experience in marketing for non-profit organizations has brought her to MSN's doorstep. With a passion for telling a story through print and digital media efforts and social media, she brings her talents, passions, and creativity together to assist in lead generation campaigns for a wide variety of industries. She is excited to work with the MSN team to support the implementation of our mission.

Latest posts by Taylor Brenner (see all)