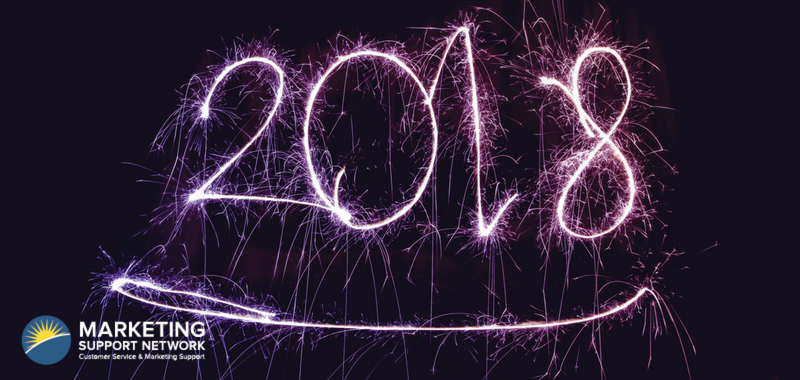 Make This Your Organization's Resolution for 2018
It's a new year! It's time to shake off the holiday vacation mode and refocus, and for most of us that means making resolutions. Typically that means a lot of folks heading back to the gym, eating healthier, or making more time for family, but your business or organization can often benefit from a renewed commitment to a goal as well. I know, there are a whole host of options for you to pick from, but luckily for you I have a suggestion.
Resolve to make 2018 the year your company is 100% available to engage with your clients, customers, or donors.
Gone are the days when advertising was a one way street. It is now imperative that you are initiating conversation and actually answering back when people engage with you, regardless of how they choose to do so.
I'll give you two reasons why it's so critical:
Your Reputation: A recent study by our friends at Sprout Social found that a whopping 89% of social media messages go unresponded to. Think of it this way – If 100 people walked into your store or office in the course of a day, would you only talk to 11 of them? No! But that's what most brands and organizations do with social media. Social media isn't a billboard or print ad. You WANT people to engage with you! Ignoring comments or tweets, especially customer service questions or complaints, can lead to reputation and PR disasters and even lost sales. Make 2018 the year you commit to being active on your social platforms and responding to your messages.
Your Bottom Line: End-of-year donations are a huge source of income for nonprofits. We have a number of great organizations that we work with and we were happy to take their calls last week. We took one call from a lady who donated $250 to one such nonprofit. She called back a few hours later and gave that same nonprofit another $750. Why? Because she had tried calling a few others and no one was there to take her call. She had $1000 to give and others missed out because they weren't available when their donors wanted them. Commit to making this the year that you are available when people are looking for you.
As you start the New Year, take a step back and look at your communication strategies. Ask yourself if you have the plans and people in place to make sure that your customers and donors feel heard and cared for equally on every communication channel you have available. Engaging with your audience could increase sales or donations and will certainly increase overall satisfaction. Sounds like you could knock out some big goals with one resolution!

As Director of Strategy and Development, Meghan helps our clients design solutions to connect, engage, and respond to their constituents across all communication platforms. Her background in marketing and public relations, combined with her creative ideas, help our clients build relationships that grow their brand. Meghan also manages our strategic partnerships to ensure our clients always have the best technology and services available to them.