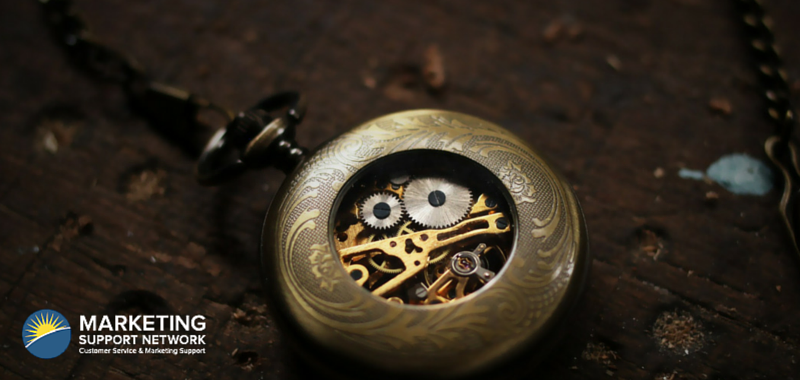 Leadership Experience: Technology Services
A successful company is a well-oiled machine, with each employee navigating daily tasks with ease. Here at Marketing Support Network, those tasks include inbound calls, outbound calls, digital creation, and so many others. As a company that depends heavily on different types of technology, one rogue phone or disconnected computer can ruin a day's worth of work. That's why we have Ted Carson, Director of Technology Services, to make sure each cog of our company machine is in perfect condition.
Ted came to Marketing Support Network after nearly 30 years of experience in the IT field. Each day, Ted is responsible for every aspect of MSN's technology—from troubleshooting to designing and implementing solutions, both for MSN and MSN's clients. Ted handles hardware issues, updates, and backups, as well as any licensing issues and general repairs. If you have any question or issue with any technology, Ted's your man.
"I learn something new every day," says Ted, who dedicates much of his life to technology solutions. When he's not at work, he's home in his self-titled "man-cave," fully equipped with nine monitors and years' worth of collected instructional books. According to Ted, that's his favorite part about his job—he never stops learning.
The most important feature of the "cave" is the portal, allowing Ted to fix any issues that might be happening at MSN, even when he's not in the office. With a call center that's available 24/7, Ted selflessly makes himself available to any issue at any time. According to Ted, the responsibility is worth the effort if he gets to work and learn with computers, something he doesn't only consider his job, but his hobby. If there's ever a problem, Ted fixes it, with a smile on his face.
Brenna comes to Marketing Support Network after years of interest in content creation, graphic design and writing. With the rise of digital media, Brenna found that social media is the perfect combination of those things. She is passionate about researching and finding the best type of content for the best platform, and loves being the one that puts it out for the world to see. With a mind that's constantly coming up with new ideas, Brenna loves being in a field that is constantly evolving, and is excited to constantly evolve along with it.
Latest posts by Brenna Smit (see all)