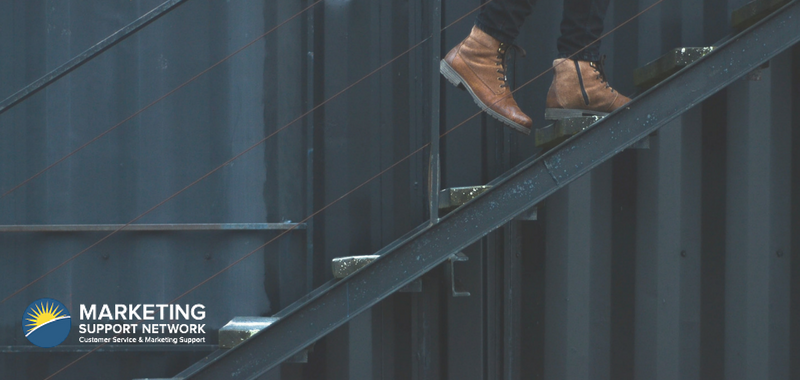 Leadership Experience: Customer Support Management
Before the bustling 24/7 inbound call center that is Marketing Support Network today, there was Cathy Vietmeier, answering phones and assisting clients. Twenty-eight years later, Cathy is still a vital aspect of MSN's inbound department. Cathy came to MSN as an administrative professional, assisting with everything from answering inbound calls to keeping the office running smoothly.
Much has changed over the nearly thirty years Cathy has been working at MSN, but her ability to keep the company on track remains constant. Now, as the Customer Support Operations Manager, Cathy spends her days running reports, analyzing employee statistics, and keeping all company records updated.
"You don't know what you're capable of doing until you're asked to do it," Cathy says of her growth within the company. "I got to learn and grow with the company." As MSN evolved throughout the years, Cathy's position and responsibilities have evolved with it.
The main constants throughout Cathy's years at MSN have been her dedicated work ethic and persistent value of details. One report done by Cathy can be the cumulation of up to 90 smaller reports. This kind of work requires someone like Cathy to sift through a cacophony of data to create something that clients and employees can understand and learn from. It may seem daunting, but Cathy loves keeping track of everything and is dedicated to never missing a beat.
It's not her love for details that has kept Cathy at MSN over all these years. That, she says, is the result of an incredible group of people who truly care about their employees and coworkers. "It's rare to find a company that cares about its employees the way MSN does," Cathy said. Cathy says she is thankful to MSN for showing her years of care, but, without a doubt, it is the care and effort Cathy has tirelessly shown year after year that Marketing Support Network is thankful for.
Brenna comes to Marketing Support Network after years of interest in content creation, graphic design and writing. With the rise of digital media, Brenna found that social media is the perfect combination of those things. She is passionate about researching and finding the best type of content for the best platform, and loves being the one that puts it out for the world to see. With a mind that's constantly coming up with new ideas, Brenna loves being in a field that is constantly evolving, and is excited to constantly evolve along with it.
Latest posts by Brenna Smit (see all)