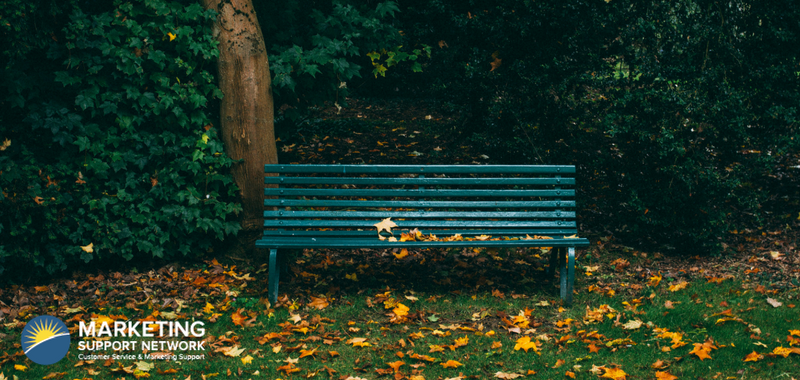 Leadership Experience: Client Support Management
Marketing Support Network's core values are care, think, and act. In short, we seek to serve our clients through genuine care for their needs and their customer's needs, we think deeply about how we can improve our service for them, and we act on our findings to complete the cycle. When hiring, we look for applicants who can embody these values in their own work. One of those fantastic finds is Diana Conn.
Diana has been working at MSN for a little over 13 years and loves the work she does. Her role has transformed significantly since she first arrived as a B2C sales rep. Diana has worked in virtually every position possible, making her one of the most well rounded managers here. She says her biggest strengths come from her experience—having a willingness to learn and try new things.
She now serves as our Client Support Services Manager. In this position Diana sets up the implementation of new projects, maintains constant communication with our clients, and updates projects as needed. She also works with Cathy Vietmeier, MSN's Customer Support Operations Manager, on reports every day to make sure our clients are updated on their key metrics.
When asked what keeps her motivated she said, "I love working here. The people are great and everyone is dedicated to helping our clients."
Each branch of MSN works together to best serve our clients. Diana is often the liaison between one section of the company to another. This role has taught her the importance of redundancy. "You can never have enough redundancy. Back-up people and cross-training are critical to maintaining constant support for our clients," she states. At MSN, it always goes back to the clients.
At the end of our interview I asked Diana where she sees MSN in the future, "Oh, we're going to continue to grow. We've grown rapidly in the 13 years I've been here. I expect people think we're a small company but we aren't—we can handle almost anyone's customer service needs."
It's true. We can do full package deals for any customer service need and if a new digital product becomes available, Diana will be here to master it and manage the implementation.
Matt's passion is plain and simple: help other people. In college, Matt quickly realized he had a love for connecting with people from all different backgrounds. His work, with a variety of nonprofit organizations, helped him to understand that one of the primary needs of people everywhere is the ability to connect with one another. Matt's background in business and a degree in marketing enable him to create innovative social media content to further develop the customer experience through social engagement.
Latest posts by Matt Slippy (see all)