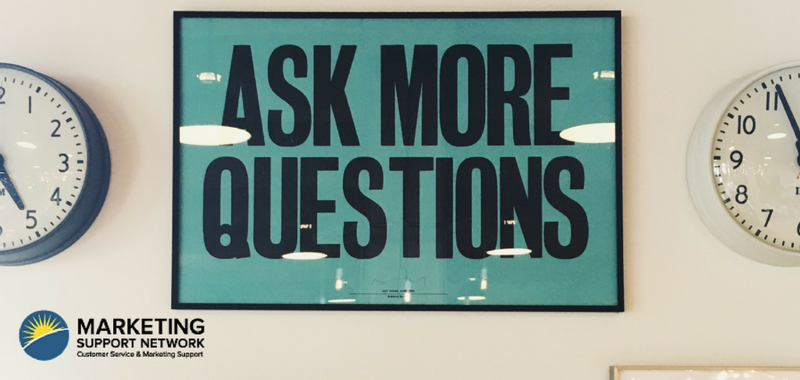 Leadership Experience: Agent Training
Ensuring customer satisfaction is a top priority here at Marketing Support Network. In order to maintain and sustain a high level of satisfaction, MSN depends on the work of devoted agents to provide services 24/7-days a week, 365 days a year. Of course, there would not be quality agents without someone to train and keep everyone on track. This is where Melissa Davis steps in.
Melissa joined the Marketing Support Network team in 2003 as a Data Entry Agent. Now, 13 years later, she works as Quality & Training Manager for the inbound call center. Melissa has the opportunity to see our inbound agents in action every single day. As soon as an agent is hired by MSN Melissa is involved with the training process. She makes sure they know how to use client-specific software and scripts and overall prepares them to engage with our client's customers. But her job doesn't stop after the initial training; Melissa follows up with agents daily, answering any questions they have or retraining them to keep the consistent high quality service that MSN holds standard.
Developing relationships with agents is one of Melissa's favorite parts about her job. She is passionate about setting each individual up for long-term success and says that "leading by example and showing them that they can do whatever they put their minds to goes a long way." Melissa understands that each agent learns differently and she is willing to train them in the way that works best. She is confident that once they get it, they will be successful.
"When there is a problem in the inbound call center the agents are so urgent to fix it because they truly care about our clients and their customers," Melissa explains. Instilling the value of 'care' is also something that Melissa emphasizes daily, reflecting on MSN's core values: Care, Think, and Act. With agents that care day in and day out, Melissa's job becomes a lot easier.
Thank you, Melissa, for your dedication to keeping MSN's values instilled, agents trained, and clients satisfied!

Emily's experience in marketing, communications, and graphic design has led her to pursue the realm of digital media. She has a strong passion for connecting with people through online and artistic outlets. Emily enjoys producing and brainstorming new content ideas for clients and her modern style and creative mindset help to promote and grow brands. 

Latest posts by Emily Altmyer (see all)