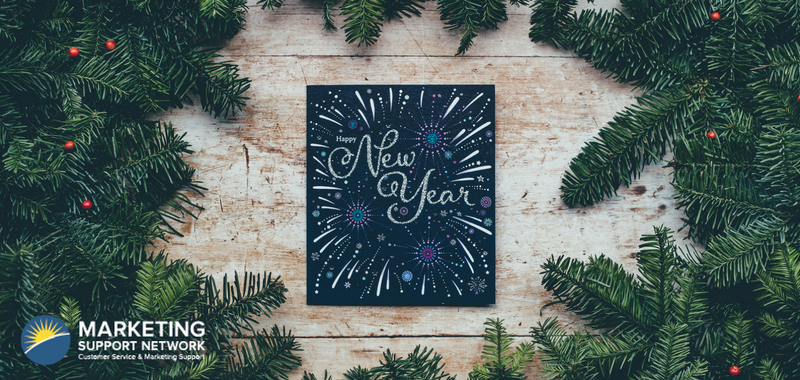 Getting Your Marketing Plan Ready for 2017
Ah, January… the start of a new year always gives us a renewed vigor to make goals and start things afresh. For some, that's getting back to the gym or eating better. For others, it may be resolving to be more organized or more balanced or to try a new skill.
No matter the goal, a new year can be a good time to reevaluate and that doesn't have to just be in your personal life. It can be a great time to regroup or restart your marketing plan, restart some stalled initiatives, or try something brand new.
Here are a few ideas to get you started in 2017:
Start with a list. Take a look back at last year and list out all the marketing initiatives that worked well for you and all the things that didn't go as planned. Review both lists to see if campaigns need to be restructured, reused, or just retired.

Don't forget digital. The world of content marketing is constantly changing. Take some time to evaluate your current social media, email, and web marketing with the following questions: Does the content match our organizational goals? Are we posting/emailing/blogging with the right frequency? Are there new platforms out there that make sense for our organization? Answering these questions can help shape the digital piece of your strategy to provide better results.

Assign specific jobs. You can have the best marketing plan in the world, but if no one is assigned specific tasks, it won't help your organization. In today's marketing world, many departments need to work together to tell the story of your brand. Make sure everyone involved has specific tasks and deadlines so that the plan actually happens.

Don't wait until next year to reevaluate. The start of a new year can be a good time to regroup, but so can the start of a quarter, the first of a month, or any given Monday. If the plan has stalled or isn't working, fix it as you go.
One of the most important things to remember as you start a new year is that your clients, customers, or consumers are the most important part of your strategy. The marketing trends of building communities around your brand or organization, utilizing influencers in your marketing, and providing an excellent customer experience will only increase in 2017. When the focus of your efforts is on building and furthering relationships with the people you want to be reaching and not just trying to sell to them all the time, you'll set yourself up for success in this new year and beyond.

As Director of Strategy and Development, Meghan helps our clients design solutions to connect, engage, and respond to their constituents across all communication platforms. Her background in marketing and public relations, combined with her creative ideas, help our clients build relationships that grow their brand. Meghan also manages our strategic partnerships to ensure our clients always have the best technology and services available to them.