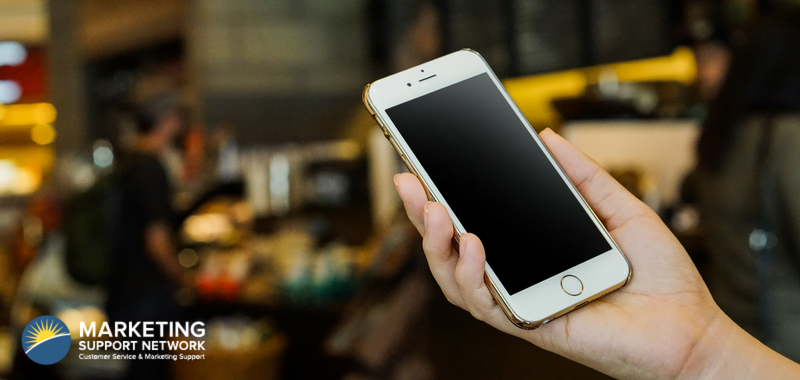 6 Things You May Not Have Known an Outbound Call Center Can Do for You
Outbound call centers in the past may have been more "telemarketing" geared, but today they have evolved far from their traditional roots. Now, outbound call centers are more focused on growing your business and creating genuine relationships between your company and prospective clients. Here are six things you may not have known an outbound call center can do for your business:
Lead Generation: To grow your business, you need to ensure that you are growing relationships with the right people. An outbound call center can cultivate those relationships to expand your reach and generate opportunities for today and the future. They work to help you find qualified leads in order to create lasting relationships.
Appointment Setting: Speaking of qualified leads and prospects; an outbound call center can help you to set appointments with those prospects. From call setting to scheduling webinars-they can work with your sales staff or development officers to make sure their productivity stays high. If you travel far and wide for meetings, an outbound call center can make your trips much more productive.
Secret Shoppers: Stay competitive in your industry by having an outbound call center do secret and random calls into your business and to your competitors to measure the responses. By making these calls and pretending to have specific types of products, they can help develop a pricing study to ensure competitiveness.
Thank You Calls: Letting your donors know they are appreciated is important. Let an outbound call center reach out to them to create the conversation of appreciation for all that they are doing for your non-profit and how important they are to contributing to your successes. 
Market Research/ Customer Satisfaction Surveys: Learn more about your customer base, market trends, and opportunities through market research surveys. Let a call center make the calls to your industry, competitors, and customers to ensure you are staying on top of current needs, practices, and trends. 
Database Updates: Often done in conjunction with other campaigns, cleaning your database, updating, and adding contact information, makes all of your other marketing that much more productive. This should be done every 3-5 years to refresh contact names, tasks, and email/ mailing addresses.
Whether you need extra help in your sales and marketing department or would like to outsource the entire thing, Debbie Johnston, our Outbound Services Manager, and team will assist and find the right solutions for you. Let us help you find the accurate and updated information needed to continue marketing to the right prospects and develop qualified leads to help you grow your business.
What can we do for you?

Taylor's education in Public Relations and experience in marketing for non-profit organizations has brought her to MSN's doorstep. With a passion for telling a story through print and digital media efforts and social media, she brings her talents, passions, and creativity together to assist in lead generation campaigns for a wide variety of industries. She is excited to work with the MSN team to support the implementation of our mission.

Latest posts by Taylor Brenner (see all)