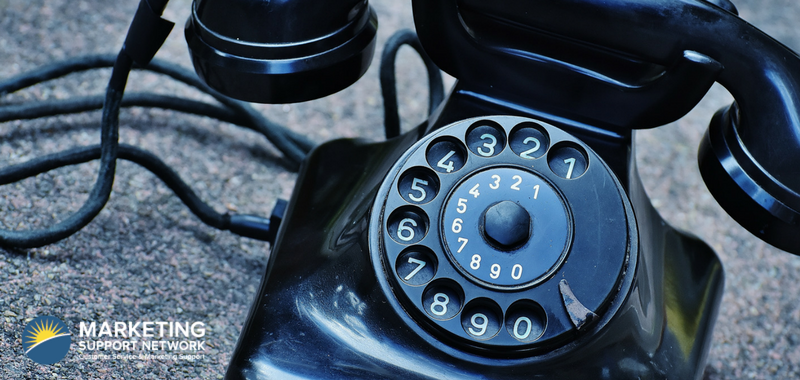 5 Questions to Ask When Choosing a Call Center
Whether you are trying to find a contact center to care for your customers when they call in or a team that will do outbound calling on your behalf, it can be overwhelming to make the right choice for your business. There are many options out there and many things to consider, but these five questions will give you a good place to start.
How did they treat ME? First impressions matter! You can tell a lot about how an organization will treat your clients by how they treat you. Were they responsive when you got in touch with them? Did they treat you respectfully and take an interest in finding a solution for your business needs? This can be a good indication of how they will handle your calls.
What do they hire for? Asking questions about the hiring process within the contact center will give you information about the values of the company as well as the type of individuals who will be representing your brand. The ideal contact center is focused on qualitative skills such as attitude and customer satisfaction as well as quantitative skills such as attainment of Key Performance Indicators (KPIs). A solid organization has a hiring ideology that reflects their values.
What does the training process look like? Good training can make all the difference. Ask questions up front about how the team will be trained initially and how ongoing training will be handled. It's good to have a mix of classroom-style, one-on-one, and online training tools available. This ensures that agents are fully prepared for all types of questions they may have to handle.
What reporting is available? A good contact center partner insists on the accountability and transparency provided through reporting. The contact center should be open and transparent about their process for the ongoing training and improvement of staff. As your partner, the contact center should provide you with proactive ideas and feedback about how the overall customer service process can be improved and streamlined.
How does their company culture match up with mine? The mission and vision of the contact center is the foundation for their work and your relationship. Just like any new relationship, sharing the same core values allows for a deeper, more beneficial engagement that will last. A contact center needs to know what their mission, vision, and values are in order to be sustainable. Having a conversation about company culture will allow you to identify if the contact center is a match with your own vision and values.
Choosing a call center is not an easy task. We hope this series has helped guide you through the process of finding a call center that is the right fit for your brand.

As Director of Strategy and Development, Meghan helps our clients design solutions to connect, engage, and respond to their constituents across all communication platforms. Her background in marketing and public relations, combined with her creative ideas, help our clients build relationships that grow their brand. Meghan also manages our strategic partnerships to ensure our clients always have the best technology and services available to them.