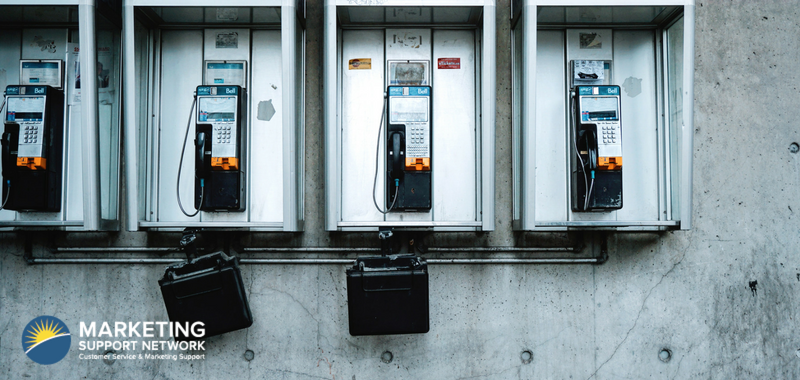 4 Tips to Perfecting Your Customer Service Skills
"Treat others the way you want to be treated." We've all heard it. We've all been told it, but do we all live by it?
Here at Marketing Support Network, our goal is to provide the best possible customer service experience to our clients and the people who use their products and services. From responding to social media comments to booking appointments to making donor thank-you calls, our job revolves around the customer.
When trying to perfect your customer service skills, here are four things we focus on:
Learn to Adapt
Not every customer is the same, so not every interaction will be the same. Be ready to handle surprises and adapt accordingly. Adaptability also includes a willingness to learn—customer service is a continuous learning process!
Get Personal
People connect to people. Instead of using automated emails and robot calls, MSN has real people on the phone and at the computer ready to answer with real-time, personalized, feedback. It's important to empathize and relate to people so they feel comfortable working with you.
Be Knowledgeable
Building strong relationships with customers is great, but you can't create that relationship without showing that you know your stuff. Be ready to answer any question the customer may throw at you, but realize it's OK to say "I don't know". Customers will appreciate the honesty and your efforts to find the right answer.
Use Clear Communication
When talking to a customer or client, ensure you communicate exactly what you mean. Make sure you're getting to the problem at hand quickly and use authentically positive language. It's important to stay cheerful no matter what—you can hear a smile through the phone!
Customer service isn't just important when communicating with people outside of your company, it is also so important inside the company, too! We dedicate a whole week each year to acknowledging and showing appreciation to each employee at MSN (see the last blog about that here).
Kindness goes a long way and putting the effort towards perfecting your customer service skills will take you the extra mile!

Emily's experience in marketing, communications, and graphic design has led her to pursue the realm of digital media. She has a strong passion for connecting with people through online and artistic outlets. Emily enjoys producing and brainstorming new content ideas for clients and her modern style and creative mindset help to promote and grow brands. 

Latest posts by Emily Altmyer (see all)