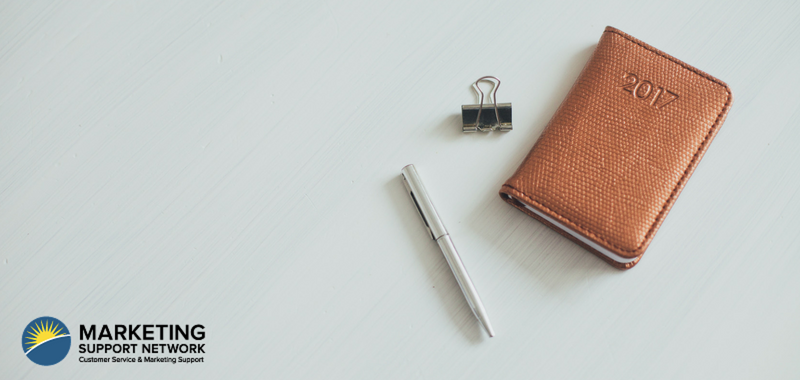 4 Social Media Insights for 2017
Creating a social media plan can be overwhelming. The fact of the matter is, over 70% of all adults use social media. Your audience is there, so shouldn't you be there too?
Before you begin to consider your content plan, it's important to acknowledge that your social media is not about selling. While your end-goal is to gain more business, it shouldn't be reflected in your posts. How often do you log into Facebook with the intention of buying something? You have to establish your brand first for people to remember and recognize you in their purchasing moments. Instead of selling, focus on establishing yourself as a thought leader in your industry.
The first step in launching your social media profiles is to consider your current customer demographic. While the internet allows for further reach, your social media should be an extension of your already-established brand. Each platform has different demographics and styles. It's up to you to decide which is best for your ideal followers.
Facebook is still the leading social platform by far. As of April 2016, 79% of all online adults are on Facebook (ages 18-65+). Of this population, 76% checks the site at least once a day. That's a lot of eyes on your content! Upwards of 90% of Facebook users have used at least one other social media platform. While Facebook is a great place to start, it's not the place to finish.
Instagram has become the second biggest platform with 32% of all online adults using it. Instagram is a platform that values quality over quantity and users expect high-quality, visually appealing, and well-thought-out images. Unlike other platforms, Instagram is best executed when only posting once a day—twice if the posts are spaced apart in a timely manner. Uploading many images in one fell swoop is not only the most efficient way to use Instagram, but it will annoy and turn your audience away.
On the opposite end of the spectrum, Twitter is so fast-paced that it requires multiple posts a day to be effective. 65% of Twitter users also use Instagram, so if you're on one, it's beneficial to be on both! Another benefit to Twitter is that it is one of only two social platforms that has a direct correlation between salary and use (the second is LinkedIn). As a business using social media, it's smart to note that higher earners spend more time on Twitter than other platforms.
The last platform we're going to touch upon is Pinterest. Though user base is lower than Instagram and Facebook, Pinterest has many unique benefits. Most notably, Pinterest has the biggest discrepancy between gender and use out of all of the platforms. 45% of all online women use Pinterest (compared to only 17% of men). The most exciting aspect of Pinterest is that 93% users do so with the intention of buying something. As a business in social media, this is an important statistic to consider when choosing which platforms to be active on.
Now, before you start posting, there's one last thing to consider. Your social media plan doesn't stop at your content. If you're positioning your company online, you must be there for your customers. Be where you customers need you to be when they need you to be there. Engaging with customers is so important for any company on social media. When you add a new social profile, you're automatically adding a new channel for customer service. Use it! You want to take care of your clients and you want prospective clients to know that you will be there for them. Not engaging and responding on social media can be detrimental to your business' reputation.
Your customers are already online, so why aren't you? Put any hesitation about social media aside and consider the facts. It's time to dedicate time to getting where your customers are.
*All statistics are from http://www.pewinternet.org/2016/11/11/social-media-update-2016/
Brenna comes to Marketing Support Network after years of interest in content creation, graphic design and writing. With the rise of digital media, Brenna found that social media is the perfect combination of those things. She is passionate about researching and finding the best type of content for the best platform, and loves being the one that puts it out for the world to see. With a mind that's constantly coming up with new ideas, Brenna loves being in a field that is constantly evolving, and is excited to constantly evolve along with it.
Latest posts by Brenna Smit (see all)