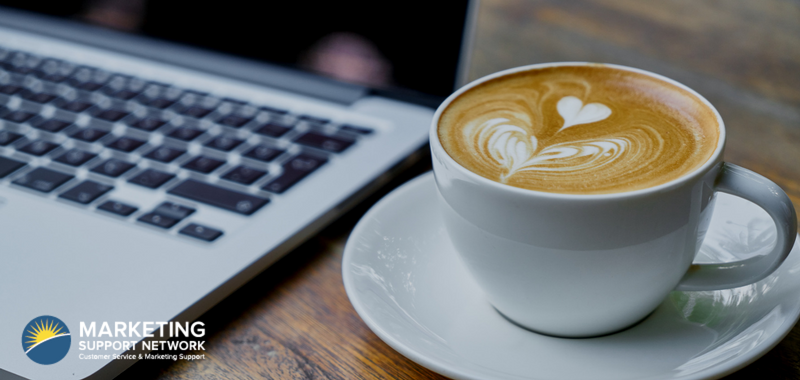 3 Things You Can Do Before The Holiday Season To Reduce Stress
If your social media feeds are anything like mine, then you are currently scrolling through a myriad of pumpkin-spice-themed items and a host of people excited that football is back. Typically though, as soon as the pumpkins come out, you will also find that one Christmas-obsessed friend who kicks off the countdown and can't wait for the holidays. From a business perspective, that friend has got it right and their posts should help remind us that now is the time to be finalizing plans for your end-of-year goals.
Many companies have had their fourth-quarter marketing plans in place for months and the emails, ads, and campaigns are all set to go. It's important to remember though that there are follow-up pieces to plan for during this busy season as well.
Here are three areas to think about now to make it a stress-free season for everyone:
Customer Service: The holidays can be stressful enough without adding angry customers to the mix. As sales, orders, or year-end donations pick up, you've got to be prepared. Do you have the staffing coverage you need to cover the increase? Make sure your plans include coverage during extended hours, weekends, or holidays. Also, think about covering additional support channels. Many customers now interact and ask questions via email or social media, or expect a live chat option to answer questions.
Customer Appreciation: Whether it's a phone call, a card, or an email, take time this season to thank your customers, clients, or donors for their support. With so many companies pushing them to buy, order, or give this season, stand out from the crowd by offering your sincere thanks and use this time to build relationships.
Social Media: Facebook, Twitter, and Instagram don't take a holiday. Make sure that your fourth quarter plans include holiday-themed content that posts to your social media channels throughout the holidays. Don't forget to check your pages though! Build time into your schedule to make sure that questions, comments, or reviews get answered during this busy season.
Take the time to map out all of the details now, while you sip a Pumpkin Spice Latte. It will mean that when Peppermint Mocha season rolls around, you can sip calmly knowing that all of the details are under control!

As Director of Strategy and Development, Meghan helps our clients design solutions to connect, engage, and respond to their constituents across all communication platforms. Her background in marketing and public relations, combined with her creative ideas, help our clients build relationships that grow their brand. Meghan also manages our strategic partnerships to ensure our clients always have the best technology and services available to them.