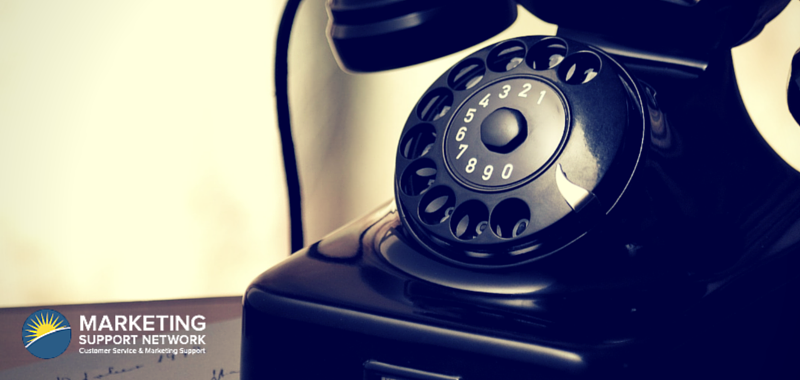 10 Tips for Choosing a Call Center (Part 2)
Choosing a call center is not an easy task. We hope this series has helped guide you through the process of finding a call center that is the right fit for your brand.
6. Location
When people think of outsourcing they often think of a company far away, disconnected from their internal team. Our model is one of business partnership where we view ourselves as a seamless extension of your internal team. Your customer service process and the feedback your customers provide through front line contact channels is valuable, and quite frankly, crucial to your business. A successful contact center partnership is one where your partner views your success as their success and provides you with resources to improve and grow your business. When evaluating potential contact center partners you want to evaluate their location and accessibility. Relational proximity and responsiveness of the contact center's team to the needs of your customers and your staff is more important than physical proximity.
7. What do they hire for?
Asking questions about the hiring process within the contact center will give you information about the values of the company as well as the type of individuals who will be representing your brand. The ideal contact center is focused on qualitative skills such as attitude and customer satisfaction as well as quantitative skills such as attainment of Key Performance Indicators (KPIs). A solid organization has a hiring ideology that reflects their values. For example, here in Pittsburgh, the University of Pittsburgh Medical Center Insurance Plan's contact center hires people "who have service in their heart", while Wegmans hires for "caring and trust". A genuine, passionate answer from a potential contact center partner to the question "what do you hire for?" will demonstrate that their hiring process is not haphazard and that it is designed to deliver on their marketing taglines and promises in a way that will benefit your organization and customers.
8. Retention
Contact centers are designed to provide many entry level opportunities for employment. Good contact centers bring in good people and provide opportunities for advancement and education in a positive working environment. The goal of a contact center should be to employ people that want to move up within the organization or even to an opportunity outside of the organization. A contact center that equips and empowers its staff to reach their full potential loves their employees and, in return, the employees love them back. This translates into excellence in customer care. Motivated, empowered individuals will deliver excellence in customer service that will wow your customers and grow a loyal following. Excellence in customer service is not provided in a negative environment by employees with a couple days of experience. Another key indicator is the client turn over rate. Ask about the contact center's client turn over rate to find out whether your investment in developing a partnership will provide a positive return.
9. Quality Assurance
Most contact centers will probably say that they have a quality assurance process in place, but what that means can vary greatly. A quality assurance process should include both qualitative and quantitative measures. Calls and screens should be monitored on a consistent basis. Calls should be recorded. The leadership team should be tracking the agreed upon Key Performance Indicators (KPIs). They should also track service levels and provide reports on a consistent basis for accountability. Reporting is one of the best indicators of the quality of service and your ROI with your contact center partner. A good contact center partner insists on the accountability and transparency provided through reporting. The contact center should be open and transparent about their process for the ongoing training and improvement of staff. As your partner, the contact center should provide you with proactive ideas and feedback about how the overall customer service process can be improved and streamlined.
10. Company Culture
The mission and vision of the contact center is the foundation for their work and your relationship. Just like any new relationship, sharing the same core values allows for a deeper, more beneficial engagement that will last. A contact center needs to know what their mission, vision and values are in order to be sustainable. Having a conversation about company culture will allow you to identify if the contact center is a match with your own vision and values. You want a seamless experience for your customers and you want your contact center to function as your true partner. This is only possible with a foundation of shared values. With this foundation, along with the building blocks discussed, your contact center partner can leverage your brand and enable you to achieve more than you could achieve on your own.
Reba is passionate about working with excellence on our clients' behalf so that they can focus on fulfilling their mission. Before joining our team and after completing her Master's degree, Reba gained extensive experience in developing and managing programs for hospitals and non-profit organizations. She develops solutions to best meet our clients needs.