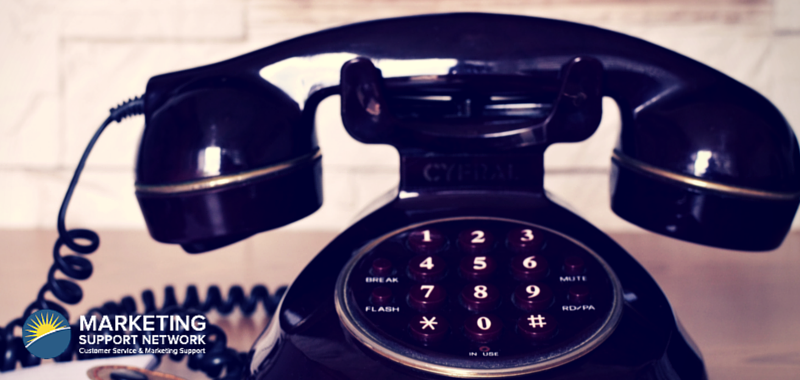 10 Tips for Choosing a Call Center (Part 1)
Choosing a call center is not an easy task. This two-part series will help guide you through the process to find one that is the right fit for your brand.
1. Do they answer the phone?
Not all contact centers successfully respond to this simple need. The quicker your average time to answer the happier your customers are and the less potential revenue and results you lose from abandoned calls. The industry ideal standard is to answer within 20 seconds, although different standards may apply in specific cases.
2. Service
From the beginning of the call you can feel their customer service. "78% of customers have abandoned a transaction or not made a purchase because of poor customer service" (American Express Survey, 2011). You cannot afford to compromise on excellence in customer care. For your customers to feel the customer service, those responding have to passionately care about your business and believe in what you do. When selecting a partner, check if you can see the organization caring for your customers the way that you would. "7 in 10 Americans say that they are willing to spend more money with companies who provide excellence in customer service" (American Express Survey, 2011). Are you prepared to deliver? Do the companies representatives enjoy providing customer service and are they equipped to actually provide solutions rather than just gather information? We train our team to tell customers what they can do, not what they cannot do. The contact center of your choice should ensure that each communication improves your brand and keeps your customers coming back.
3. Leadership
Knowing the senior staff of the contact center is very important. Finding out how the internal structure of the organization works will give you a window into the values of the contact center partner. If those values are in line with your organization and your customer service goals: you have found a good partner. Find out the supervisor to staff ratio and what the opportunities are for internal promotion and the strategies for staff engagement. These keys to employee growth increase employee retention, investment, and satisfaction which drive better results for you on a daily basis. "Attitude reflects leadership" is taken from one of my favorite movies, Remember the Titans. Leaders who lead by example build trust and engage their team. These are the leaders who will get successful results.
4. Experience
Many start-up contact centers struggle to reach a point of sustainability and some have contributed to a negative stigma, associated with contact center outsourcing, with empty promises and poor service delivery. Finding a call center with experience and credibility indicates that they will be a sustainable partner in this competitive industry. Beyond the overall experience of the contact center, a key factor in the level of customer service and resulting customer satisfaction is the experience and professionalism of the representatives they have on staff. Contact centers are highly variable in terms of their requirements. Find out if your team will be high school students or seasoned sales and customer service representatives. If the contact center is reputable and wants your business, they will be happy to provide you with this information. Researching the company through other channels like Facebook, Twitter and LinkedIn can help you get a gauge for the company and their reputation.
5. Availability
Depending on your specifications and future goals you may want to find a contact center that is available 24/7/365. Customers have come to expect instant response over voice, chat, email and social media. Delivering consistently on this will increase your customer satisfaction and help you to understand your business needs. In addition, you will want to explore the expectations surrounding the team's availability for you and how they approach communication with you to keep things running seamlessly.
Reba is passionate about working with excellence on our clients' behalf so that they can focus on fulfilling their mission. Before joining our team and after completing her Master's degree, Reba gained extensive experience in developing and managing programs for hospitals and non-profit organizations. She develops solutions to best meet our clients needs.